How many mobile phone accounts will be hijacked this summer?
Summer vacations have been getting tougher in recent years. Airlines cut into your precious vacation time with their online check-in procedures and a dozen reminder messages, there is growing concern about airport security and Brexit has already put one large travel firm into liquidation leaving holidaymakers in limbo.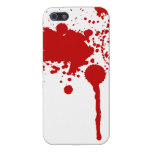 If that wasn't all bad enough, now there is a new threat: while you are relaxing in the sun, scammers fool your phone company into issuing a replacement SIM card or transferring your mobile number to a new provider and then proceed to use it to take over all your email, social media, Paypal and bank accounts. The same scam has been appearing around the globe, from Britain to Australia and everywhere in between. Many of these scams were predicted in my earlier blog SMS logins: an illusion of security (April 2014) but they are only starting to get publicity now as more aspects of our lives are at risk, scammers are ramping up their exploits and phone companies are floundering under the onslaught.
With the vast majority of Internet users struggling to keep their passwords out of the wrong hands, many organizations have started offering their customers the option of receiving two-factor authentication codes on their mobile phone during login. Rather than making people safer, this has simply given scammers an incentive to seize control of telephones, usually by tricking the phone company to issue a replacement SIM or port the number. It also provides a fresh incentive for criminals to steal phones while cybercriminals have been embedding code into many "free" apps to surreptitiously re-route the text messages and gather other data they need for an identity theft sting.
Sadly, telephone networks were never designed for secure transactions. Telecoms experts have made this clear numerous times. Some of the largest scams in the history of financial services exploited phone verification protocols as the weakest link in the chain, including a $150 million heist reminiscent of Ocean's 11.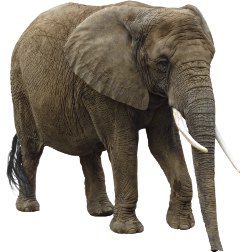 For phone companies, SMS messaging came as a side-effect of digital communications for mobile handsets. It is less than one percent of their business. SMS authentication is less than one percent of that. Phone companies lose little or nothing when SMS messages are hijacked so there is little incentive for them to secure it. Nonetheless, like insects riding on an elephant, numerous companies have popped up with a business model that involves linking websites to the wholesale telephone network and dressing it up as a "security" solution. These companies are able to make eye-watering profits by "purchasing" text messages for $0.01 and selling them for $0.02 (one hundred percent gross profit), but they also have nothing to lose when SIM cards are hijacked and therefore minimal incentive to take any responsibility.
Companies like Google, Facebook and Twitter have thrown more fuel on the fire by encouraging and sometimes even demanding users provide mobile phone numbers to "prove they are human" or "protect" their accounts. Through these antics, these high profile companies have given a vast percentage of the population a false sense of confidence in codes delivered by mobile phone, yet the real motivation for these companies does not appear to be security at all: they have worked out that the mobile phone number is the holy grail in cross-referencing vast databases of users and customers from different sources for all sorts of creepy purposes. As most of their services don't involve any financial activity, they have little to lose if accounts are compromised and everything to gain by accurately gathering mobile phone numbers from as many users as possible.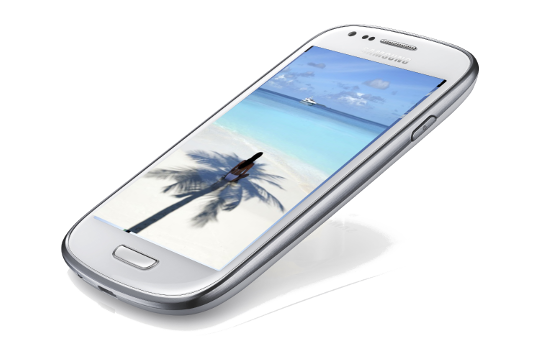 Can you escape your mobile phone while on vacation?
Just how hard is it to get a replacement SIM card or transfer/port a user's phone number while they are on vacation? Many phone companies will accept instructions through a web form or a phone call. Scammers need little more than a user's full name, home address and date of birth: vast lists of these private details are circulating on the black market, sourced from social media, data breaches (99% of which are never detected or made public), marketing companies and even the web sites that encourage your friends to send you free online birthday cards.
Every time a company has asked me to use mobile phone authentication so far, I've opted out and I'll continue to do so. Even if somebody does hijack my phone account while I'm on vacation, the consequences for me are minimal as it will not give them access to any other account or service, can you and your family members say the same thing?
What can be done?
Opt-out of mobile phone authentication schemes.
Never give the mobile phone number to web sites unless there is a real and pressing need for them to call you.
Tell firms you don't have a mobile phone or that you share your phone with your family and can't use it for private authentication.
If you need to use two-factor authentication, only use technical solutions such as smart cards or security tokens that have been engineered exclusively for computer security. Leave them in a locked drawer or safe while on vacation. Be wary of anybody who insists on SMS and doesn't offer these other options.
Rather than seeking to "protect" accounts, simply close some or all social media accounts to reduce your exposure and eliminate the effort of keeping them "secure" and updating "privacy" settings.
If your bank provides a relationship manager or other personal contact, this can also provide a higher level of security as they get to know you.
Previous blogs on SMS messaging, security and two factor authentication, including my earlier blog SMS Logins: an illusion of security.